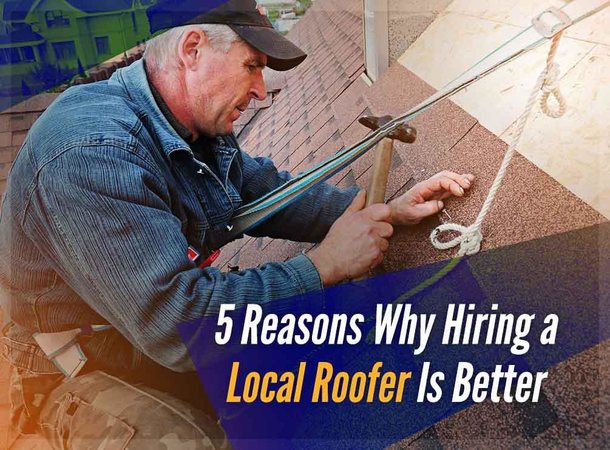 We live in a world ruled by DIY arrangements and independent approaches – which isn't exactly a bad thing. As a busy homeowner, there are some things that you want to accomplish by yourself due to time and availability restraints. But when it comes to your major home improvements, it is true that you shouldn't go for just anything. When you have major projects at home, hire a professional roofing contractor because:
Experience
A professional roofing contractor has depth in both theory and practical application. Meaning they are well-trained and have proven their expertise through actual contracting services. I'm pretty sure you wouldn't want to make use of your roofing system as a testing field for your DIY installation. No amount of research, reading, and watching YouTube how-to videos will equate to the knowledge and skills of an expert.
Safety
One important reason why you should consider hiring a professional team is to ensure not just your safety as the homeowner, but the safety of your home too. Do not try to put yourself in a situation that can injure or harm you, like climbing on a ladder to repair your roof on your own. Tons of accidents involve a ladder every year.
Time
An expert team can definitely finish the roof in a relatively shorter time span than amateurs can. By leaving the work to a professional, you'll have more time to spend on your office work, with loved ones, or to simply relax at home.
Warranty and Insurance
a Professional Roofer crew member are insured so they can guarantee that you won't be liable in case of any incident during the project. Their expert contractors are also factory-trained by the manufacturers of the products they use. So, in case anything goes wrong with the products, you can be sure that it can readily and quickly be solved.
Quality Work
Quality service and outstanding installation—these are two of our main goals as certified contractors for roofing. While you are probably enthusiastic about home repairs and DIY projects, we recommend that you put your trust in the hands of skilled roofers to ensure value and outstanding service.
These may only be some of the reasons why we greatly recommend hiring a professional. It will definitely make your life easier, and it will give you more time for other more important matters.